Secondary Traumatic Stress: Effects on the Professional Quality of Life of Sign Language Interpreters
In Canada, sign language interpreters (SLIs) often work in environments where they are exposed to traumatic material, such as mental health settings, but may lack adequate supports and/or specialized training to manage the potential negative implications associated with working with trauma. The primary aim of the present study was to examine whether SLIs were experiencing significant levels of secondary traumatic stress (STS) and to determine how their STS may have affected their professional quality of life (PQL). The study used a sample of 85 Canadian SLIs and examined their experiences of STS and PQL by studying their responses on measures of STS, burnout, and compassion satisfaction. The results revealed a significant relation between STS and burnout, which indicates that SLIs working in trauma-related fields may require specialized training and support to ensure that they possess the necessary skills to manage the potential effects of STS.
---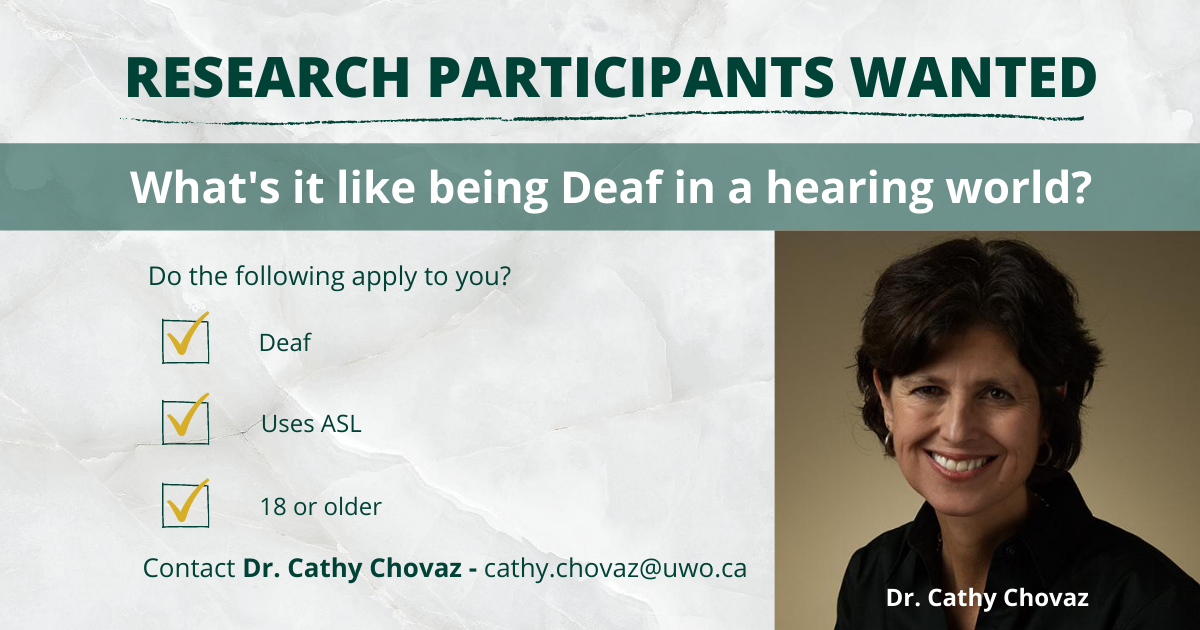 Research Participants Wanted
What is it like being Deaf in a hearing world?
For more information contact: cathy.chovaz@uwo.ca
---
---